Heavy Wall PET Bottles and Jars
Kaufman Container is a leading packaging supplier to the beauty industry specializing in personal care and high-end cosmetic packaging. We provide our customers with a variety of beauty packaging including glass perfume bottles, plastic shampoo bottles and even airless pumps with bottles or tubes. Lately, we have seen a spike in requests for a specific type of wholesale cosmetic packaging called heavy wall PET.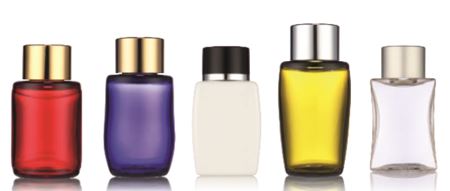 What is Heavy Wall PET plastic?


Heavy wall PET and standard PET are very similar. The only difference is the gram weight of the resin associated with each container. Heavy wall PET contains more resin, which provides a thicker and more durable package.
What does Heavy Wall PET look like?
When comparing standard PET and heavy wall PET, the only difference you will notice is the thickness of the container. You will still receive the crystal clear appearance allowing you to see the product inside, unless you decide to choose a custom color. Since it looks and feels like glass, it is perfect for us to decorate in-house utilizing our silk screening/screen printing capability.
Can you provide both Heavy Wall PET Bottles and Heavy Wall PET Jars?
Yes, Kaufman Container is excited to offer both plastic cosmetic bottles and wholesale cosmetic jars that can be produced in heavy wall PET plastic. These items listed on our website are the most popular, but we have an extensive catalog available. Although these are not currently stock items, we can accommodate orders as low as 10,000 pieces.
Are Heavy Wall PET containers Eco-friendly?
Yes, since heavy wall PET shares the same properties as standard PET, it is recyclable and is classified using the recycling code #1. Heavy wall PET is an ideal resin choice for companies looking for sustainable packaging.
Is Heavy Wall PET a good option for E-Commerce packaging?
Yes, since heavy wall PET contains more resin than standard PET, it is a very durable plastic container. It is a great alternative for companies currently shipping glass as our heavy wall PET containers are shatterproof and will not break during shipment. Also, since it is lighter than glass, it will be decrease your freight costs and save you money.
As you now know, heavy wall PET containers are great for the cosmetic and skincare industry. They feel like glass while maintaining that crystal clear PET appearance. Since PET plastic containers are lightweight, these heavy wall PET bottles and jars are perfect for e-commerce and for companies looking for eco-friendly packaging.
Disclaimer: We only have a few heavy wall PET options highlighted on our website, so please contact us to see our FULL catalog.