Airless Pumps and Bottles - Baby Bears!
Kaufman Container is excited to introduce our line of Baby Bear Airless Pumps!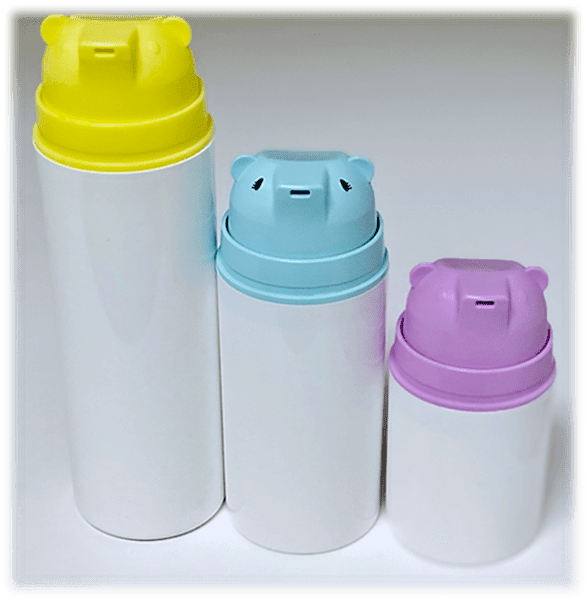 Kaufman Container has been a leading packaging company in the United States since 1910. We specialize in the airless packaging sector providing a variety of airless pumps and bottles. Our large selection of airless packaging includes both stock and custom packaging options in multiple sizes and colors.
Customers frequently turn to Kaufman Container looking for a unique package to help their brand stand out. One of our newest innovations is our line of "Baby Bears". These specialty airless pumps are uniquely shaped like bears and are available in a magnitude of fun and vibrant colors. These airless pumps are a perfect fit to pair with our line of stock airless bottles, which are available in 50 ml, 100 ml and 150 ml sizes in white or natural colors.
As the name suggests, our Baby Bear airless pumps were created primarily for the baby care market. Products such as creams, lotions and medicinal ointments are common applications, but these pumps can be used for other products as well. In fact, our Baby Bear airless pumps can be used in the pharmaceutical, beauty & personal care and any other industry where you need a unique and fun package.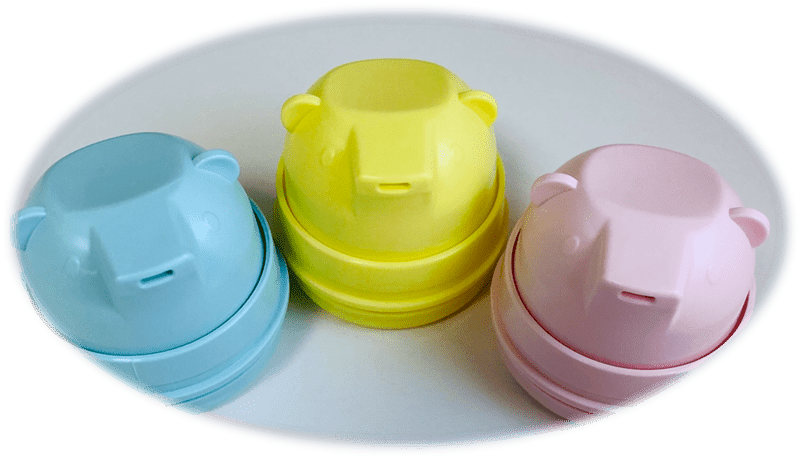 In addition to the "cuteness" factor, company's love our baby bear airless pumps and bottles for a number of reasons. Our airless units have a very high evacuation rate, so very little product is wasted. They are very easy to use and can be operated with one hand. The entire airless package is metal free, which avoids any contamination that may occur with formulas.
Our Baby Bear airless pumps currently have a minimum order requirement of 25,000 pieces. However, if you are unable to reach that MOQ, we do stock both natural and white airless pumps. These stock airless bottles and wholesale airless pumps only require a $500 minimum order requirement, which is very reasonable for start-up companies and new product launches.
One final benefit of partnering with Kaufman Container is the utilization of our in-house decorating facility. Located in Cleveland, Ohio, we are a premier container decorator and provider of custom-printed packaging. Our bottle decorating services including screen printing, hot stamping, shrink sleeve labeling and pressure-sensitive labeling. In addition, our in-house graphic design can help you with your artwork and logo design. We are happy to provide samples of our work to prove our top notch quality. Contact us to learn more about our decorating services.
Applications​
Body Care
Sun Care
Baby Care
Pet Care
Sexual Well-Being
Pharmaceutical & CBD Creams